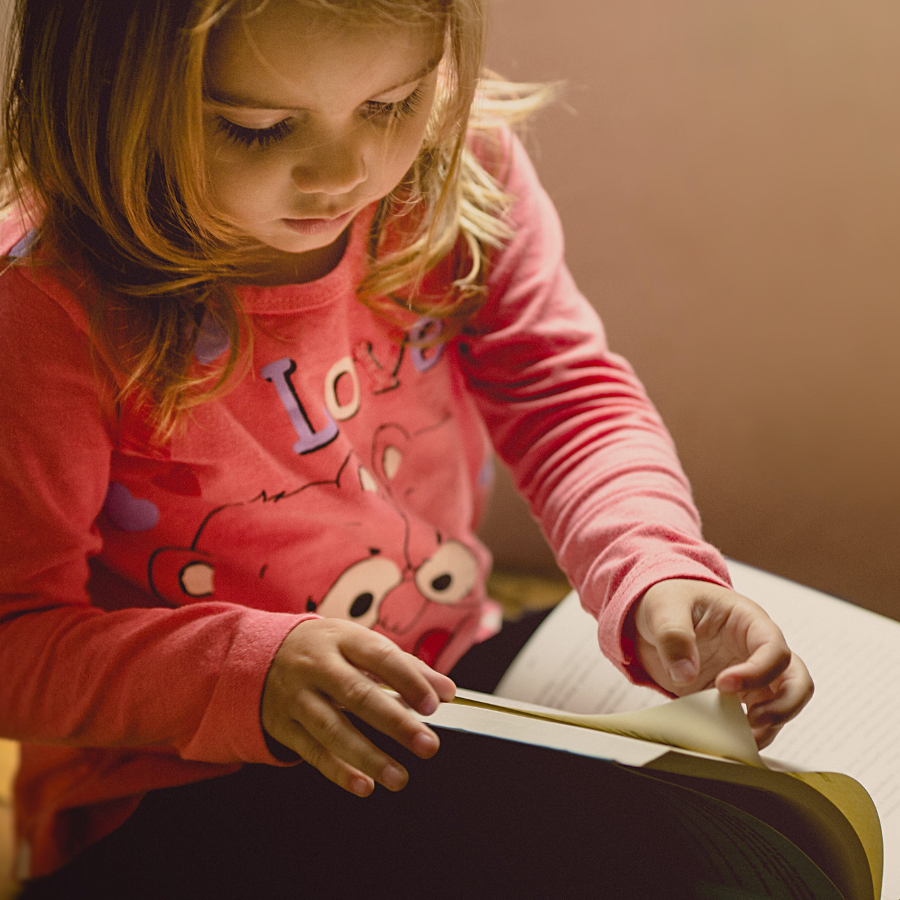 Train up a child in the way he should go, and when he is old he will not depart from it.

Proverbs 22:6

I love a gentle introduction to school.  
Read to our kids and play with them. That's my readiness plan.
But in case you want more play-based readiness ideas, here are several activities that can help with homeschool readiness, and are just fun!
Count everything. 
Count bugs crawling on the sidewalk.  Count the kids playing at the park.  Count the bicycles going down the street. Try working on 1:1 counting – touch each item as they say the number.  
Paint everything. 
Paint on paper, paint rocks, paint seashells.  The paintbrush is a fun way to begin holding and guiding their hands to create.
Begin teaching letters by using the letters in their name.  Kids are naturally interested in learning to write their own name. It's quite an exciting accomplishment the first time they can write their own name!  Talk about the letters in their name. While reading aloud to them, pause and point out the letters on the page that match the letters in their name.  Ask them if they can find another letter from their name on the page you're reading.  Very soon your child will begin to recognize the letters in their name in other books, signs and posters.  This is the beginning of learning to read!
Make letters with play dough. Roll out the dough into 'snake' shapes and show them how to create letters.  Rolling, pinching and poking the dough  are more motions that strengthen little fingers.
Place magnetic letters of your child's name on the refrigerator where they can reach them and play with them.  See if they can put them in order.
Play in the dirt.  Provide them bowls, spoons of different sizes, cups, pie plates and pans from the thrift store.  Let them dig in the dirt, make mud pies!  What an adventure!
Throw rocks in the water. Big ones, small ones throw them all (into the water, no where else!) Work those fingers and upper arm muscles!
Have a piano or a keyboard?  Strengthen little fingers by letting them play the keys gently with one finger.  After they've mastered 1-finger play, show them how to play with all 5 fingers in succession on adjacent keys.
Create simple arts and crafts projects using a hole punch.  Use several different decorative punches – heart, star, round, oval, triangle, flower – and punch out lots of shapes in lots of colors.  Give them a glue stick and make pictures with them! This is lots of fun, works those small muscle groups and helps them learn to focus on a project longer.
Other artsy projects to try are beading and creating torn paper art.  Demonstrate how to place large beads on a pipe cleaner.  Bend it around their wrist for a bracelet.  A little older child may be able to thread the beads on yarn or string. 
Torn paper or tissue pictures is always lots of fun.  Tear colored paper or   tissue into small pieces and glue them on to another piece of paper.  Try using a page from a coloring book, and gluing the torn pieces on to that.  Draw a rainbow outline and have your child glue on torn colors to complete the rainbow. 
Play outside everyday.  Explore and and develop your child's natural sense of wonder and curiosity.  Ask them questions and listen intently as they share their answers.  Remind them that God made all of creation just for them!
And don't forget to read aloud to them every day. 
Remember we're setting the foundation for a 12-year school experience! Let's do our very best to set that foundation with love, lots of encouragement and create a natural excitement for learning!
Which of these play based introductions to learning would your little one like the most?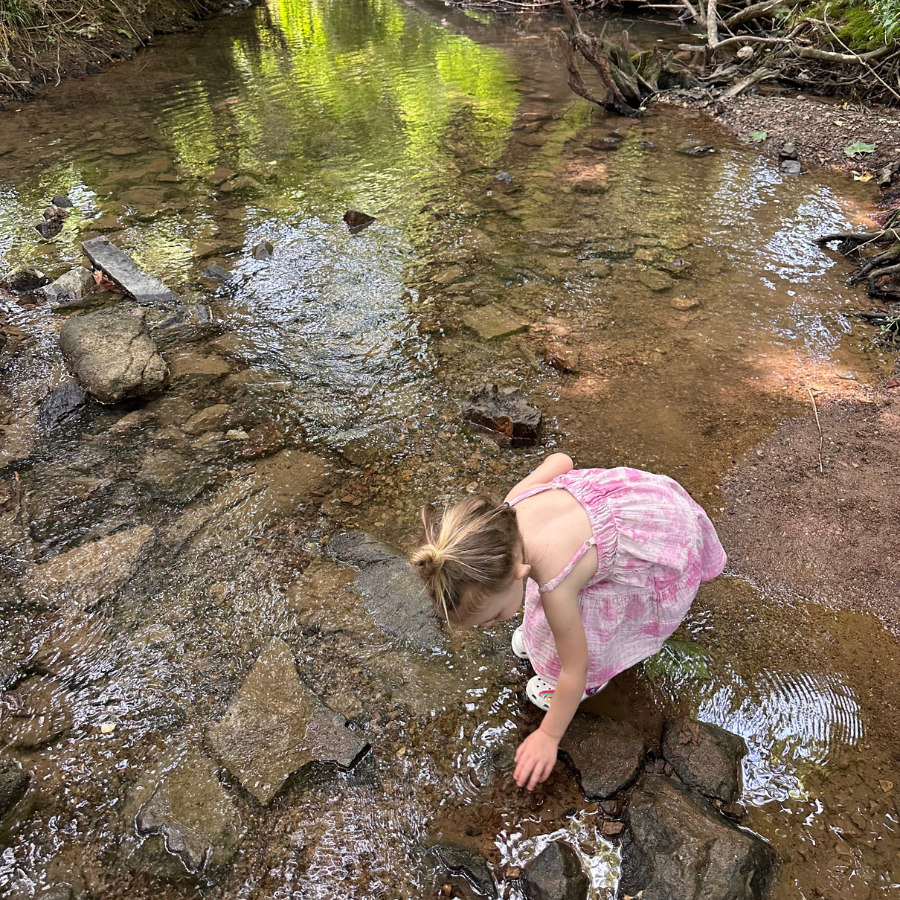 Custom Learning Mats 
Create a personalized learning space for your child!  Customized, double-sided learning mats show your child's name on the front, and the alphabet on the reverse.
Laminated so your child can use and re-use many times with play dough to learn & to form letters now, and use a dry erase markers to trace their letters later.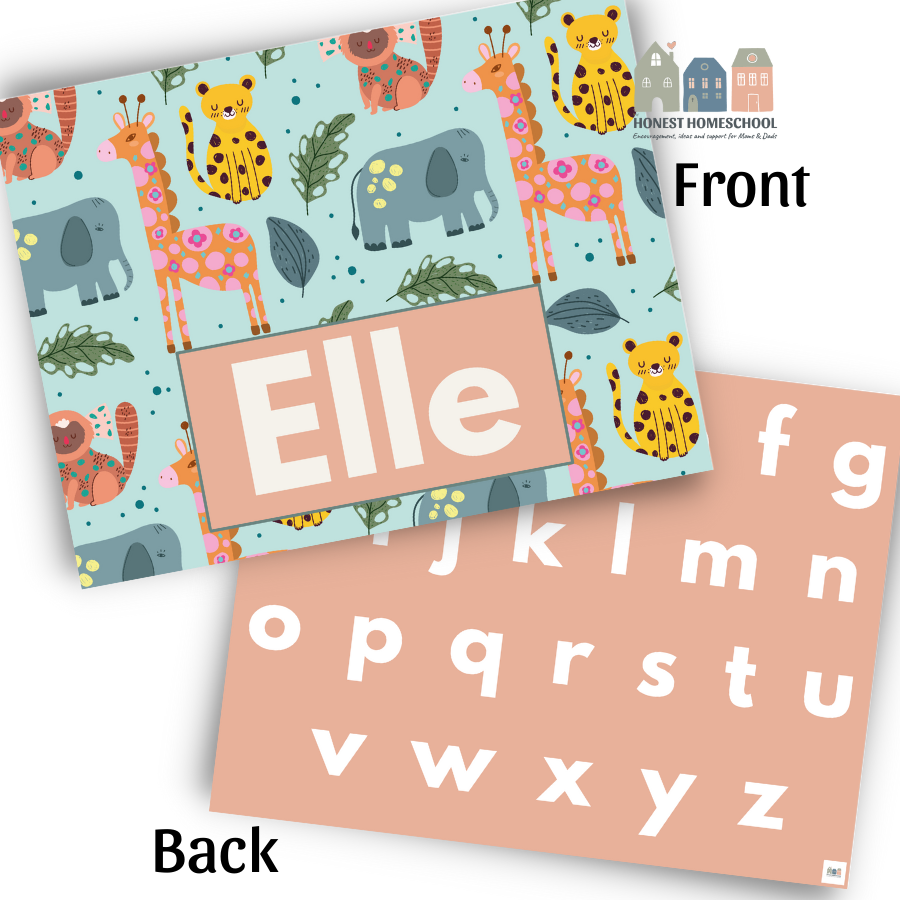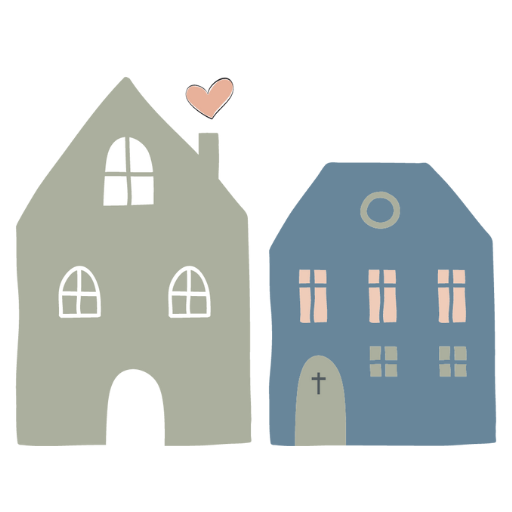 Written by Rebecca
Hi! I'm Rebecca and I'm glad you're here. I homeschooled my children for 10 years. I'm a former private school teacher and a paraeducator in Special Education for the public schools. I've learned a lot during my years in education. But through all my teaching experiences, my love for teaching at home has never waned. I still have a homeschooling momma's heart. I truly believe our kids learn best at home and that it's there where they begin to discover all the Lord has for them. Our kids are now in their 20's, college graduates and doing very well, thank you Jesus!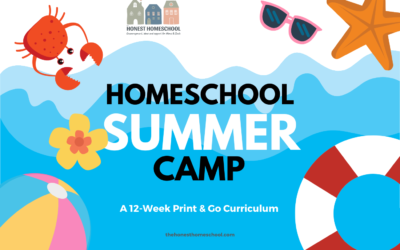 Happy Summer! Congratulations on finishing another homeschool year.
Homeschool Summer Camp is a 12-week set of Open & Go, fun and engaging, daily themed activities for…
read more