He will yet fill your mouth with laughter and your lips with shouts of joy.
Job 8:21

Play dough is truly amazing. 
Homemade or store-bought, it's simply marvelous.  A divine creation for sure!   I encourage you to let this wonderful toy become a learning tool in your homeschool adventures!
Kids will play with it, create with it and learn from it for hours. 
And its certainly It's not just for our itty bitty learners anymore!  I've used playdough in all my classrooms – Preschool, Kindergarten, 1st & 2nd  Grade – and they always loved it.  Always. 
We used it in our homeschool too. 
We used play dough to make our first letters.  We rolled it into "snakes" and made our letters.  We rolled it into balls and used them as  manipulatives in our math lessons.  We couldAnd we just used it for play.  If I brought out play dough for the younger kids, soon enough the older kids would be creating with it as well.  No age limits on play dough!
One of our children has special needs and required hand surgeries as a toddler.  Play dough was suggested by his OT to help regain strength in all those small muscles in his fingers. 
It became his favorite toy! 
His hands became strong enough for him to easily grasp a pencil.  He now has full- function of all 10 fingers. 
My favorite way to use playdough, whether at home or in the classroom, is to put on some soft worship or classical music, give them some play dough and let them play. 
Very soon, it's a quiet room full of happy kids.
Play dough is calming.  Kids begin to relax and create on their own, exploring the stretchy, gooey globs. Soon they're in their own world of exploration and discovery.
I love to add essential oils to the dough – lavender, Thieves & citrus are my favorites.  In my classrooms I often used play dough at the end of the day, right before they went home.  All the worries of the day were gone, and they walked out the door with peace in their hearts.
If you search for the benefits of playing with play dough, you'll find many articles singing it's praises.
Here are just a few of my favorites:
Helps with Fine Motor Development – Adding items to it – rocks, seashells, sticks, flowers – every object added requires pushing, pulling, rolling, squishing – it all adds to working those small muscles!
Stimulates eye – hand coordination
Flexible & Changeable – add seasonal scents, colors and glitter
Bring the outside in – explore with natural color dyes with flowers & fruit; scent with rosemary, rose or other floral scents.  Bring the kids' treasures inside – rocks, sticks, seashells, leaves, flowers and let them work them into the dough
Enjoy with their toys  – bring on the Barbies, dolls, cars and dinos
For the older kids – add toothpicks and skewers to build structures.  Have a contest – who can build the tallest building with only playdough and toothpicks
Kids will play with it, create with it and learn from it for hours.  And its certainly not JUST for Kindergarteners anymore!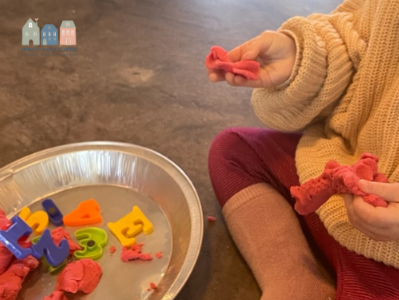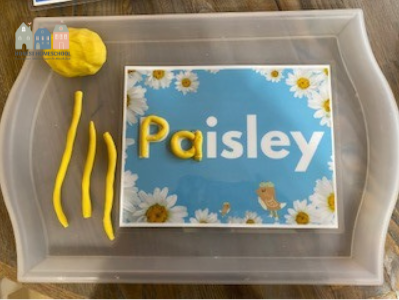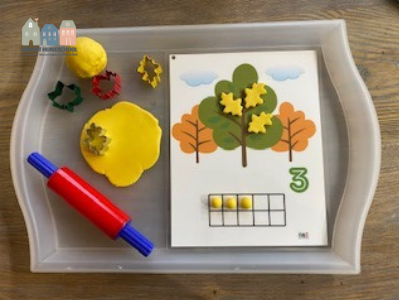 At The Honest Homeschool we offer customizable, laminated Play Dough Learning mats. Your littlest kiddos can start learning their letters by forming them with play dough. Also use play dough to form other letters on the reverse side. 
As they grow and learn to hold a pen, they can continue to use their Learning Mats by tracing their letters with a dry erase marker, making the mat usable for years!
I'll include my favorite play dough recipe. I've tried several recipes for homemade dough, and this one from How Wee Learn is by far my favorite.  It's soft and malleable, easy to squish and roll for the smallest of fingers!
Raise your hand if you're ready to play!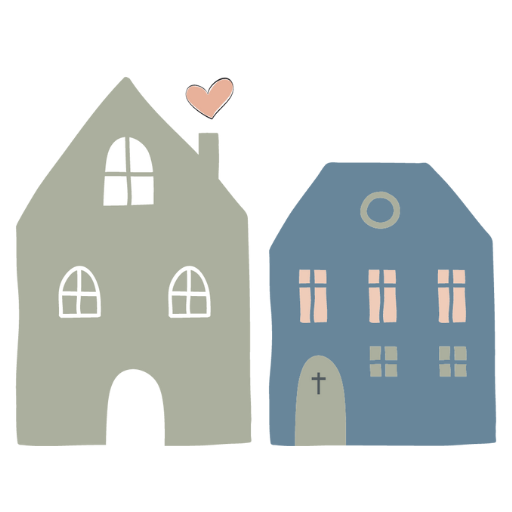 Written by Rebecca
Hi! I'm Rebecca and I'm glad you're here. I homeschooled my children for 10 years. I'm a former private school teacher and a paraeducator in Special Education for the public schools. I've learned a lot during my years in education. But through all my teaching experiences, my love for teaching at home has never waned. I still have a homeschooling momma's heart. I truly believe our kids learn best at home and that it's there where they begin to discover all the Lord has for them. Our kids are now in their 20's, college graduates and doing very well, thank you Jesus!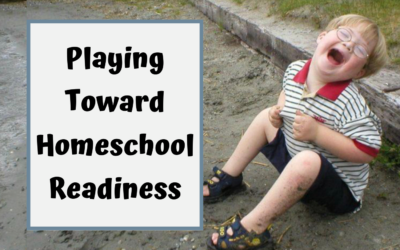 I love a gentle introduction to school. Read a loud to your little ones and play with them. That's my gently and simple readiness plan.
read more